A bot for managing standup reports on Slack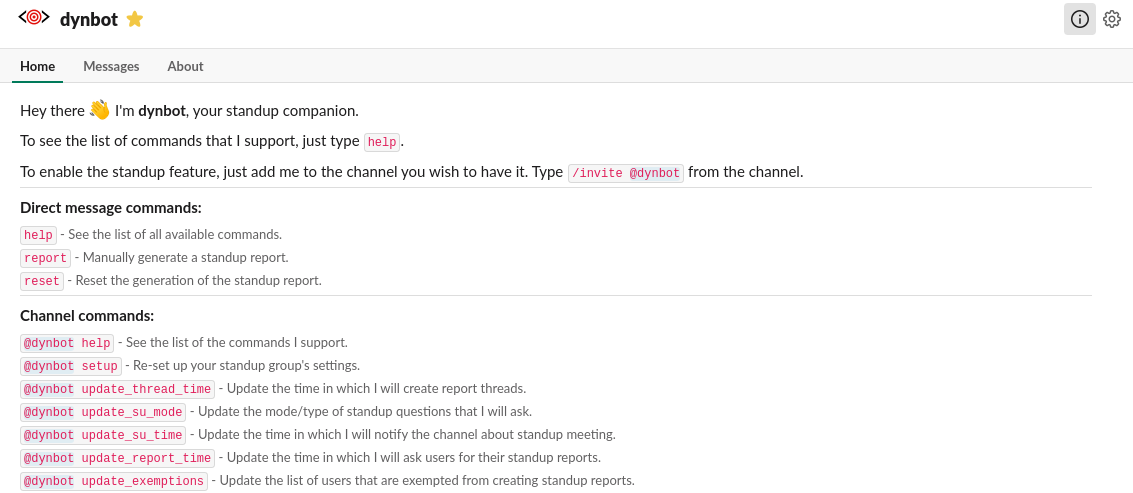 Asks team members for their standup reports every weekday at a configured time.
Compiles the standup reports of team members in the designated standup channel by putting all the standup reports in a single conversation thread.
Supports multiple standups. Any channel can be a standup channel just by adding Dynbot to it.
Reminds team members about the standup meeting every weekday.
Asks ice-breaker questions so your team can get to know each other more.
All configurations are done in Slack.
Completely free.
The list of questions being asked by Dynbot is curated to determine what has been accomplished and what work remains.
Add Dynameyes bot to Slack